Nauders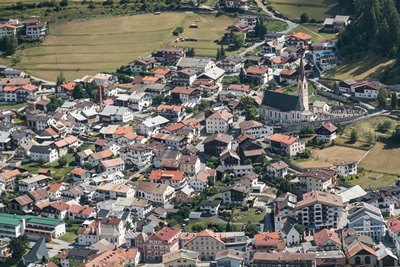 Somewhere else, the stork may bring the babies, in Nauders they bring newborns from the "holy tree". This is just one of the many sagas and legends from the pre-Enlightenment period that surround the village on the Reschen Pass.
Nauders is located on the Reschenpass (1507 m), in a mysterious corner of Tyrol. Thru this ran the Via Claudia Augusta Roman road, which opened around the year 50 and led from the Roman Empire to Augsburg. Nauders was probably first mentioned on a map which was drawn in the 2nd century and found in Alexandria, on the Via Claudia Augusta as a Roman road station "Inutrium".
If you take the time to explore the high valley on foot, you will be excited from the lovely meadows and rock formations, the magic of the landscape and the eventful history of the place.
Holy tree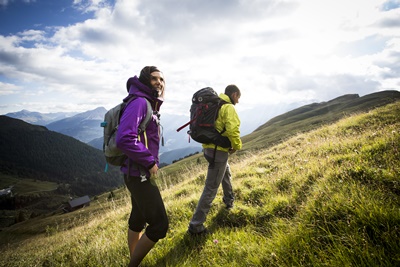 The following was and is still partly believed and said of this tree:
The newborn children, especially the boys, are taken from the sacred tree. But there was a general belief that the tree bleeds when you chop into it, and that the blow goes into the tree and into the body of the perpetrator at the same time, the blow penetrates equally far into both, and the tree and the wound bleed equally. Yes, the wound on the body heals no sooner than the blow on the tree scarred.
A legend that is very widespread tells: "A cheeky servant resolved to cut down the holy tree in order to put the people's faith to shame. He struck a blow and swung the for the second time, as blood the trunk swelled and drops of blood dripped down from the branches. The lumberjack dropped the ax in horror and ran away over stick and stone, but soon fell down unconscious to the ground. He was brought home by peasants who found him unconscious. Where he did not come to his senses until the following day. The traces of blood remained visible on the tree for a long time. The scar that was supposed to come from that prank was seen a few years ago.
Hike to the holy tree ground and back to Nauders
Duration: 1: 30h
Difference in altitude: 246m
Length: 6.2km